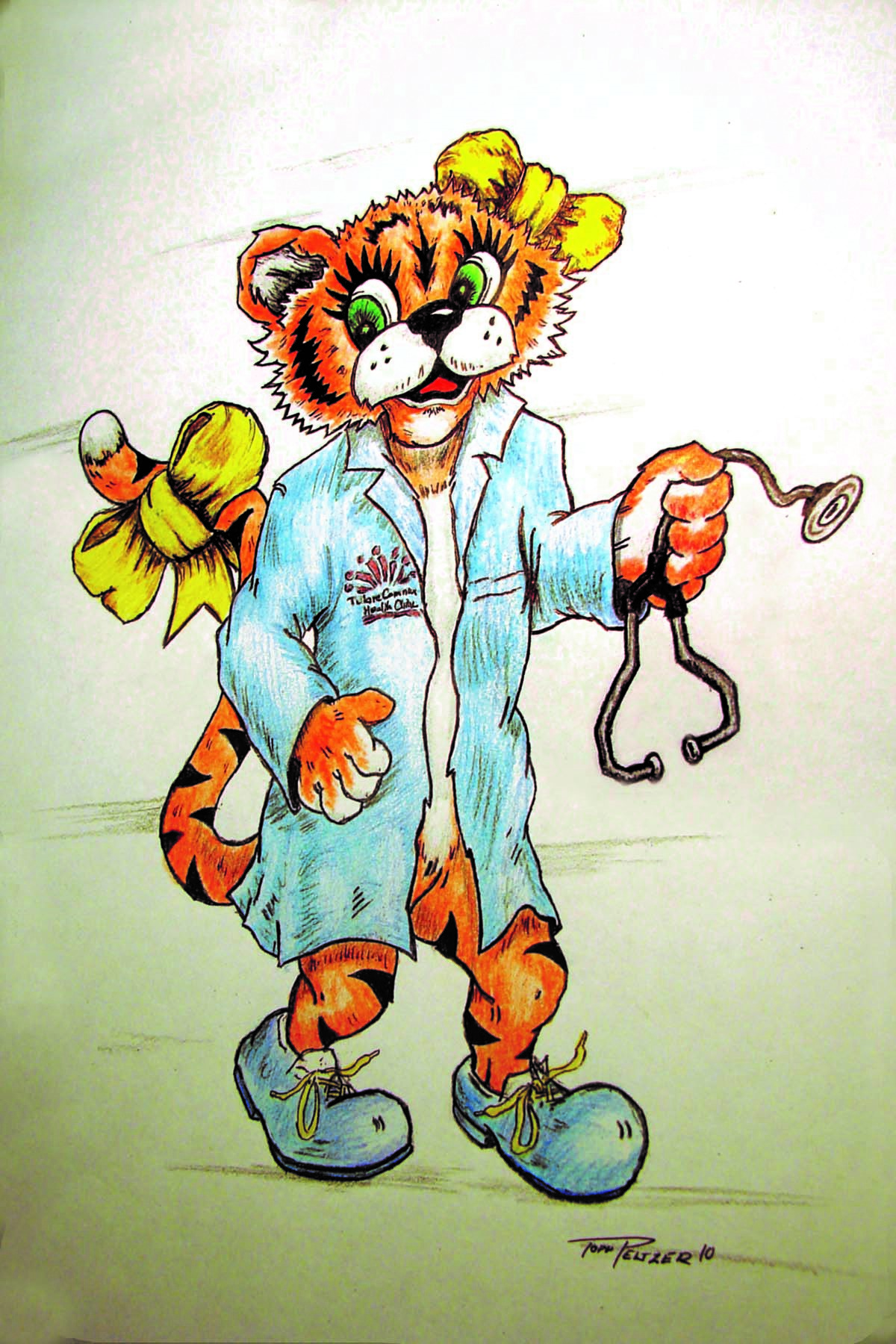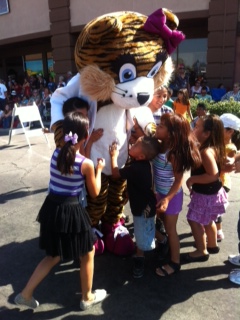 Dr. Tule was born in 2010 and designed by Todd Peltzer.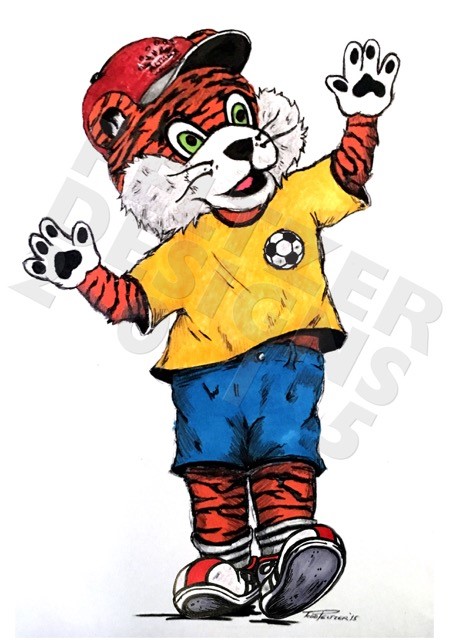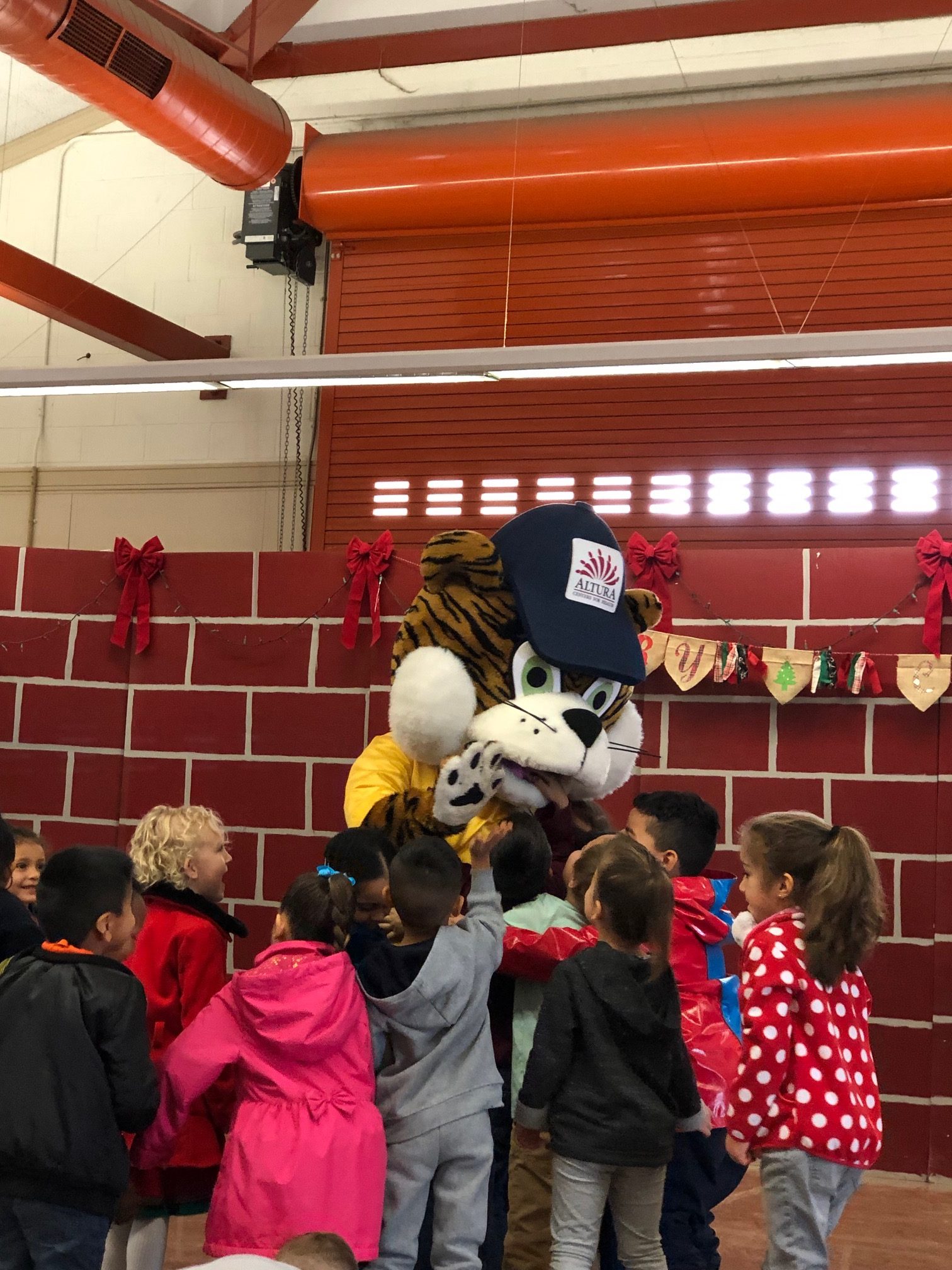 Toby was born in 2015 and designed by Todd Peltzer.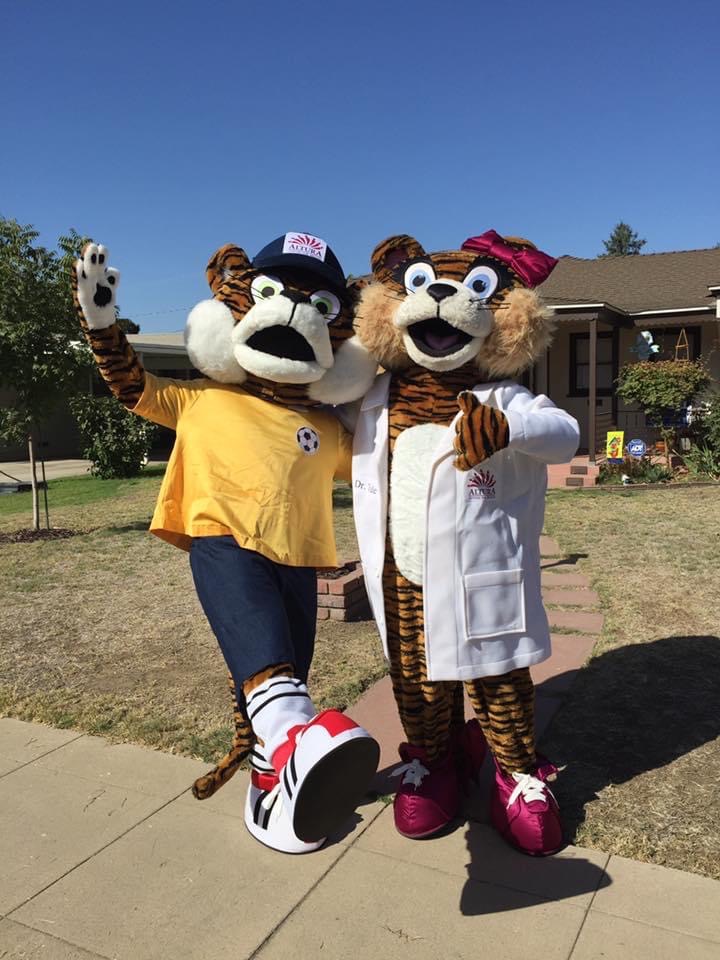 History:
Graciela Soto Perez, CEO, wanted to create a mascot to make it fun for the Pediatric patients.  "Schools and sports teams have mascots and we will have one too," stated Graciela.  Graciela graduated from Woodlake Union High School and the motto is "once a tiger always a tiger".  Contact was made with Woodlake Union High School for reference for the creation of their tiger mascot.  Todd Peltzer, also a Woodlake High School alumni, was contacted and agreed to create the mascot.  The mascot was to be a female doctor. It was challenging to make the tiger look female like, so bows and eyelashes were added.  She was named Dr. Tule because Tule is native to Tulare County and she was a doctor.  Yolanda Berlin, CEO Executive Assistant searched for a company that made mascots and came across ProMo Costumes.  They brought Dr. Tule to life.
Years later Graciela felt Dr. Tule needed a partner.  This time it would be a male, an athletic character and it will be her brother.  In 2015 Todd Peltzer was contacted to create Dr. Tule's brother.  The shirt originally had a baseball, but Ricardo Zegarra, MD and our Pediatric team love soccer; hence, the shirt was changed to a soccer ball.  This time the Center's employees would be giving the mascot its name.  The majority of the employees selected to name him Toby.  Once again, Yolanda Berlin contacted ProMo Costumes to create Toby and he was brought to life.
Dr. Tule and Toby participate in special ALTURA events.  The local schools invite them from time to time to visit with the children and spread cheer to promote healthy living.